Canadian snowboarder Eliot Grondin wins bronze at world championship
IDRE FJALL, Sweden — Canada's Eliot Grondin has captured a bronze medal at the world snowboard cross championship.
The 19-year-old from Sainte-Marie, Que., finished behind winner Lucas Eguibar of Spain and Alessandro Haemmerle of Austria on Thursday.
Eguibar edged Haemmerle at the finish for the win.
« I haven't yet realized what just happened, » Grondin said. « I ended up in the final against two of the guys who were my childhood heroes (Eguibar and Haemmerle).
« I had the chance to race against them, and I ended up on the podium with them. It's kinda crazy. I would say that I feel a bit like I'm in a dream right now. »
Grondin competed at the 2018 Pyeongchang Olympics as a 16-year-old, finishing 36th. He was the youngest man on Canada's Olympic team.
Lire la suite ici.
Crédit :  Sportsnet
Propulsé par :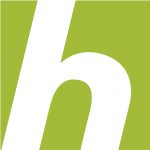 Hebertcommunication.com